Get Benefits That Grow With You
 Small businesses often start out with just the business owner, take on a part time employee or full time employee or two, and gradually grow as their opportunities expand.  But how can you grow your benefits plan hand-in-hand with your business?  Healthcare Spending Account (HSA) plans allow you to accommodate the diverse needs of your workforce while you grow, and at the same time protect you from unexpected (and unwelcome!) renewal increases.
Here are 5 ways that HSA plans solve challenges for growing businesses:
Attract Employees While You Grow
Many growing businesses rely on part time or seasonal employees, but these key employees are often excluded from coverage.  HSAs have more eligibility options than conventional group insurance plans and an HSA plan contract can be written specifically to include part time employees, with benefit amounts set accordingly.  
Structure Compensation to Fight Turnover
With an HSA plan you have a flexible structure for providing benefits to reward employees who commit to staying through the growing pains.  If you're worried about turnover, tiered HSA levels can limit benefits for new entrants, and provide increased benefit amounts to those with longer service.  To retain part time employees while your business reaches the next target and their working hours increase, you can set HSA benefit amounts based on hours worked.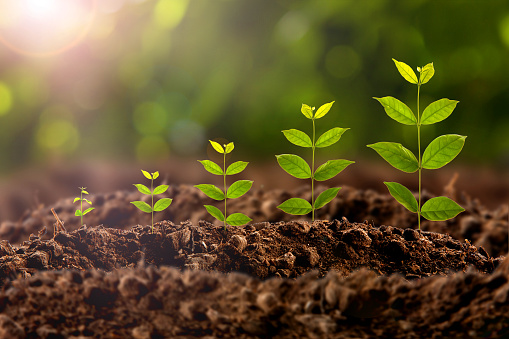 Build In Flexibility So You Can Stop Micromanaging
HSAs cover an amazingly wide range of eligible expenses.  This flexibility means you don't have to worry about picky details like per-visit maximums, dispensing fee caps, and dental scaling units.  For a diverse and growing team, this also means each employee can choose how to spend their healthcare dollars according to their own family's needs.
Keep Your Costs Predictable As Your Business Changes
HSAs have a fixed cost per employee, so as you hire a new team members you'll know exactly what your total cost will be for wages, payroll taxes, and benefits.  For example, you might provide an HSA benefit of $1200 per employee per year.  The benefit amount will only increase when you decide to change it. Compared to a conventional insurance plan, with an HSA plan you can rely on your benefits costs – there's no renewal increase at the end of the year.
Cover Family Members With No Termination Age
Many business owners plan to keep working as long as they can, but traditional benefit plans normally reduce or terminate coverage at age 65 or 70.  Particularly for family businesses where parents frequently continue working as the next generation joins them, these kinds of restrictions create a problem.  HSA plans have no termination age requirements, which makes them an ideal way to continue coverage regardless of age.
If you're a business owner worried about finding the right benefits coverage that can keep pace with your growth, HSAs are a great answer that won't blow the budget.  Call Beagle Benefits for help with structuring a flexible and reliable benefits plan that will grow with your business.